Art Commissions - ROUND SIX
COMMISSIONS ARE OPEN!
View commissioning information
HERE
-[NOW SERVING]-


USERNAME
??? for ??? Illustration
available!


USERNAME
??? for ??? Illustration
available!


USERNAME
??? for ??? Illustration
available!

-[JUST FOR FUN]-


Kugelmugel
Never thought I would
actually draw this character.



Kugelmugel
Never thought I would
actually draw this character.



TITLE
Not sure if I have
anything to squeeze in here
Hetalia Fanart -
Kugelmugel
Originally uploaded
by RubyconCream


Today's Happy Thought Picture! Something I sketched, spur of the moment. I remember when I didn't like this character. For a long time I felt like he was a negative critique on socially disabled artists. I have this strong feeling I probably wouldn't have been able to like him without the help of Seishun because they're fringe is similar.


Notes from random days.


Friday came and went, nobody in Magi died yet. I think we have to wait another four weeks for something to really happen.


Started watching Pupipo! It's cute and it moves very quickly. I hate her best friend though. She's everything I hate in a character all rolled into one.


Watching the Assassination Classroom OVA. I'm loving it. I think I might want to read the manga.


HOLY GOD I LOVE THIS SERIES. I WANT MORE. This is series


Started reading the manga. LOVE THE MAIN CHARACTER EVEN MORE!


I found the chapters that were animated for the OVA. I have no idea why they skipped fifteen chapters just to animated three random chapters.


I'm not kidding, you guys, this shit is addicting.


Update my icons.


I love Nagisa. I'd love him even more with Yukiko, but it seems like he's supposed to be with Kaede. I don't really like her.


Today is Aunt Aurora's funeral. I had to help Dad find the directions to the church. *sigh* It's so far away.



My other other new addiction which I'm even more addicted to than my last addiction, unfortunately.
For some reason I feel like I should be ashamed of myself for liking this song. It's a great anger management song though!
Transparent Kugelmugel
Current Mood:

gloomy
Magi Fanart:
Festive Spartos
Originally uploaded
by RubyconCream


Today's Happy Thought Picture! Something I drew on a whim. I knew I wanted to do a picture of Spartos in something other than his two canon outfits. I have seen other alternate outfits drawn by fans and it upsets me when he is drawn with his neck or chest exposed because I just don't see that being acceptable in his religion. I mean for the love of God- this man can barely talk to women! How can he be expected to expose parts of his body, especially sexual places like his neck and chest.


Notes from a bunch of random days. I honestly can't remember how far back.


WOW. We lost Shirley Temple? at 85? WOW.... I'm genuinely shocked. WOOOOW.... WOOOOOOOOOOOOOOOOOOOOOOOWWWW!


I took a glance at Amiami.com and saw Sakura Miku Pullip. ... Groove you guys are soo MEAN TO MEEEE!!!! I also learned the Contest RM doll's name is Keikujaku


Thronecoming Cupid... Lord... her earrings are so long they make her look like she has elf ears. Her wings are awesome though. Other than that, all of the dolls themselves look like hot messes.


Back to Eurovision. Not really digging Hungary's entry although it's catchy, the abuse message is disturbing. Macedonia is friggen awesome. Definitely a must download. I'm going to embed this.


I kind of want to get ahead with drawing Hetavision fanart, but not many of the canon characters have chosen yet.


Saw the Cerritos library. It was really pretty, but the lack of free wifi killed everything for me.


I love how auto correct wants me to change Cerritos to Burritos.


So apparently it was cited that Ohtaka said that specific existing characters were going to die in the next chapter. OH LORD THAT BETTER MEAN SPARTOS IS GOING TO DIE! LOL- I don't know why that makes me happy. It probably just means that Hakuryuu is going to die or something like that. I want to see the minor characters die so badly because the story already was bad A LONG time ago.


Caught up with Eurovision. Liked Ireland's immediately. I checked out Lithuania's and it didn't appeal to me. I checked out Belarus. I thought it was funny, but it's not something I would download. Not sure if I love Romania's entry, but I don't hate it. Finland's doesn't appeal to me, but I wouldn't be surprised if it won. I liked Poland's music video... but I don't know about the song itself. It sounds like it can really get on my nerves after a few rounds. Latvia's entry made me laugh, but I don't know if I want to download this one either. Iceland's entry, I wanted to like it, but the tune just didn't appeal to me. Estonia's entry sounds like a winner. Spain's entry sounds like something Josh Groban would sing. I like the beat of Italy's song, but her voice isn't appealing.


Volks Rerelease DD Poll. I voted for Mashiro Mito, since she's my grail and Nia because she's my forbidden love. I don't care for who I picked for third so I'm not going to even bring her up.


Friday came and went and nobody in the manga died yet. How long do we have to wait for somebody to die?


Randy called to tell us that Aunt Aurora died. She was my father and Randy's mother's older sister, second to Mary who died when I was in Jr. High. She got a blood clot after her surgery and it made it hard for her to breathe. She died while transferring hospitals.


Watched the Super Sonico series. It's cute... that's just about it. Plot is pretty lacking.


Watched Toaru Hikuushi e no Koiuta. Intro won me over. Everything about it seemed really cool until the main character got angry when he saw some kind of Matriarch figure. Totally lost me after that port.


Okay maybe I might finish this. I read the Wiki for it and the character I liked is the love interest.


Never mind, this series is just too slow for me.


Took a look at RWBY because I've seen a lot of fanart for it. 3D graphics are a bit lacking, but the motion data at times can be pretty elaborate. This had me for a moment until the characters started TALKING and then I wanted to slap them because the script doesn't take itself seriously enough. Shame because the main character actually appealed to me before she listed all of her pathetic motivations.


Episode two, wow you guys really lost my interest.


Randomly watching extra edition SAO. I never finished this series so watching this review is kind of interesting.


My other new addiction which I'm sadly more addicted to than my last addiction.
I could just listen to this one for hours. I can't see Macedonia winning Eurovision, but I'll root for them anyway.
Pisti and Sharrkan
I know this pairing may seem too peanut butter and peanut butter, but it makes more sense than the water and oil that is Spartos and Pisti or Spartos and Sharrkan. In there little drinking trio he really feels like a third wheel and the odd man out.
Ren Hakuei
Found this one in my sketchbook. Did a quick color. It came out better than I expected.
(
Special Comic for the Sinei Community
Collapse
)
Current Mood:

restless


*cries because more DD Youmu pictures* I honestly tried to talk myself out of wanting her because it hurts so bad, but I find that her facemold looks like an OC of mine. THAT MAKES IT ALL SOO MUCH WORSE. *sobs*


Ebay finally let me have some of the money that I got from my sales. I still have a bunch more days to wait though for the rest of it. Uggg.... evilBay.


Made Fanart plans for Valentines, but I don't have a lot of time to get it going so I better hurry.


The moment this song was teased, I had a strong feeling I was going to get addicted to it. I needed this song sooo BADLY back in Nov and Dec.
EDIT:
(
TRNC x Wy Valentine's Comic Request
Collapse
)
Current Mood:

excited
Magi Fanart -
Sinbad and Hakuei
Originally uploaded
by RubyconCream


Today's Happy Thought Picture! This picture was drawn exclusively for the only fan group I could find that supports this pairing. I got into this pairing a year ago and I still regret not having drawn any fanart for it. Now it's so canonly smashed I can't even feel happy about it anymore. Alas, fanarting for Sinei from this point would strictly just be me trying to keep alive magic that's already gone. Who knows if I'll ever feel strong enough to draw them together again...



Notes from a bunch of random days.



Back to watching Hyouka. This is probably the most realistic school festival experience I've ever had watching an anime. I'm getting the feels.



THEY SANG SUKIYAKI AT THE FESTIVAL AAAAAAAAAAAAAAAAAAAAAAAHHHHHHHHHHHHHHHHHHHHHHHHHHHHHHHHHHHHHHHHHHHHHHHH!!!!!!!!!!!!



Started watching Bouryaku no Zvezda. The main character looks a lot like Sorcery King so I immediately like him.



"You're just copying Lincoln" ... well four score and seven years ago... in a g-string.



Tried to watch Mikakunin de Shinkoukei, but they lost me as soon as they introduced the love interest....



My computer is already giving me scanner problems. As far as it is concerned the scanner doesn't exist... oh, but the printer works just fine.



Fixed it.



... Okay so there are new Blondies and Cerises? Crap.... now I can actually tolerate Cerise's face. If I ever see the new Blondie in my area I'll grab her up.



Did eBay change their policy? I just sold something and the money is being held for 21 days until I ship? What is all this?



Wow, I actually got a hold of the latest Magi chapter right when it was released. It's not translated, but I don't really care anymore what any of the characters have to say. Everybody pretty much got together- minus actual characters I like and care about.



Hyouka EP19. I just wanted them to kiss soo badly.



Finished Hyouka. WOW.... I almost want to do that again...



Tried watching Amagami SS. I just wanted to see Ai so I'm only just watching her episodes. First thing... this guy and his friend try to run to the bathroom and they stop to talk to a girl. This is... really... REALLY.... RREEEAAAAAALLLLLLLYYYYYYY off.



Never mind I give up.



Monica broke my camera... my life is over.... I CAN'T GET A NEW ONE- NOT FOR A VERY VERY VERY VERY LONG TIME.



Someone resurrected the Youmu Konpaku DD thread and gave me false hopes.



I also need to get more printer paper. I'm already out.



*SSSSSSSSSSCCCCRREEEEAAAMMMMSSS* *ROLLS AROUND SCREAMING* WHY GOD WHY NOW WHHY?!!!? I HAVE TO HAVE HER!!!!! *THROWS EVERYTHING*. I never thought it would feel like this! All of this time Volks has been making so many characters I don't know or care for and when they finally make my all time favorite touhou character, I can't afford her. Oh god... orz Oh the after market.... ugggg...



This picture didn't come out as nice as I planned. I couldn't find a bg that I liked so I shelled out three versions. Here are the
Pink Version
and
Gold Version
.
From top to bottom we have Spartos, Yamuraiha, Sharrkan, and Pisti.
I'm surprised I drew the four of them together because I absolutely hate the thought of them as a collective unit. I don't care if they are colleagues, I'd personally would never match up these personality types for a story AT ALL.
Current Mood:

pessimistic


Ivi totally concert dumping her youtube. OOOHH MY GOOD IVI BABY I LOVE YOU.


Watching Hyouka while coloring. There was this hot springs seen where the main character gets naked to go in, but the moment he pulls down his pants, a strategic child runs in and blockades his ass as he is changing. I laughed SO HARD.


The sister episode was really cute. OTL yeah... the writing your name on everything thing is a thing.... cry...


Speculative DD Snow Miku. *smacks volks over and over and over again*. We had our fears that Miku would be the new saber. Those fears may come true. If they make Sakura Miku at any point that they are milking the vocaloid-cow for all it's worth I will be in so much trouble. It's bad enough they have me by the balls waiting for Youmu.


My latest addiction.
Phoenix Legend - "The Most Dazzling Folk Style"
I originally found a Touhou MMD of it AND IT TOOK MY FOREVER TO FIND OUT THE NAME OF THE SONG!
TEASER: @
raviedolls
.
This is one of those moments where I stop at the end and then slam my head into the wall because the text you sent me said cellshading and I brushshaded it anyway out of habit. I want to tear out my hair *screams and rolls off a cliff*.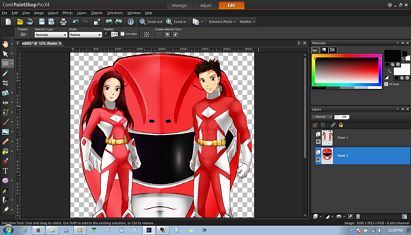 I'm really sleepy, so I'm calling it quits for today. Still tweaking the helmet, but the pieces are almost ready for assembling. They're all on different layers so I can easily separate them later on a wider file. Feel free to make any suggestions.
Current Mood:

aggravated
Magi Fanart - Spartos
Originally uploaded
by RubyconCream


Today's Happy Thought Picture! A sketch from one of my journal books, but I'm not really sure if I like how it came out.



Notes for random days.



Hit Target and picked up the EAH Cupid and Blondie. They are cute, but not glorious. I actually really feel like the Pinkie Cooper dolls have higher quality head molds. I have to wait to get some pictures of them later.



Monica straightened their hair. OMFG.... they look so different with straight hair.



My Greyforce adapter showed up in the mail the next day.... this is actually really inconvenient right now.



New BF Henry... not what I was hoping for. His face looks too small for his body.



Spent the afternoon perfecting Tai and Lani's faces. I'll be able to print them in blue soon. I just need to finish their suits.



Watched the new season Magi intro.... erm.... well... the song is better than the third opening, but I don't see that much of an improvement compared to opening one and two. I really feel like it's digressing. As for the ending, it was the most cheaped out I've ever seen. The art quality seemed significantly lower than the last three... why does Hakuei always get the lousy pictures?



Finally had a moment to sit down and read Cupid and Blondie's story booklets. Still don't get why so many people took offense to Blondie's story. Maybe because Cerise is generally overrated in the community and the act was against her. I took more offense to Cupid's book. It just felt like a Mary-Sue story. There wasn't anything really enjoyable about it.



I've had this one in mind for a long while, since I drew them last year. There is no official story for how Hakuei and Seishun met, but the series does leave some clues.


Our first clue is the old General that works for Kouen, who appears to be an elder in Seishun's family. General Seiryuu has been speculated to be Seishun's grandfather, but it probably won't ever be addressed due to lack of interest (the anime staff actually removed Seiryuu from his debut scene, in the manga, when they animated it. I'm half not expecting him to be in the anime version of the return to Balbadd). We can guess that if Seiryuu managed to work his way up to a General position, the Li family has had a long term involvement with the Ren family.



Our second clue is Seishun's relationship with Hakuryuu, which is harmoniously turbulent. Hakuryuu showed (in bonus panels) he was already good at going at Seishun's buttons and pushing them, which Seishun tried to take well until he crossed a line. Seishun is older than him, but shorter, and their discussion about their growth health implies they've known each other back to an age when they may have either been the same height or Seishun may have been taller.



Our third clue, Seishun's character profile says he is afraid of bugs, which suggests that he may have come from a farming background since the introduction of agriculture was what swayed the practice of bug eating back then. My guess is that Seishun started out working the farmlands owned by Hakuei's family before entering the military. Now, whether or not he was chosen to work for Hakuei by a higher power or Hakuei herself is speculative. It's also speculation whether or not working for her is considered to be a higher or lower ranking position for him. I noticed in the Funeral scene in the anime, he was positioned in the crowd of mourners sitting a head of Koubun, so working for her might be a higher ranking position.



A sketch from one of my last sketchbooks of Spartos bathing. After being a fan of Spartos for a year, I feel like amongst the fanbase, he really suffers from Jessica Rabbit syndrome. Despite having the potential of being a deep and complex character, all most fans see is just his sex appeal. Sad to say, ever since the introduction of King Dareios, in the manga, I've been losing interest in Spartos. Just the fact that he might be a Prince of Sasan, let alone Dareios' son, actually turns me off. I liked him better seeing him as an unfortunate individual who was exiled, but throwing prince on top of his sheltered ignorance makes him just a big ass stereotype to me. I'm seriously hoping it never gets addressed.
I was really expecting Spartos to challenge Seishun as my favorite character of 2013, but he just couldn't do it, and all of this new additional manga plot just didn't help him either.
TEASER @
raviedolls
I've got some stuff!!!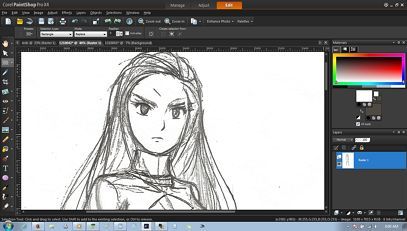 So far I think she's looking decent. Tell me if you disagree.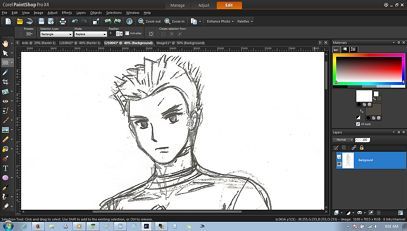 I'm in the process of taming his hair. I'm worried that he looks older than the first Tai. *cries*
Current Mood:

annoyed
Commissions
Round Six - Open!
Originally uploaded
by RubyconCream
A little late huh? Not to many changes this year. I got a new printer so I use different ink now.
PAYPAL ONLY!
Non paypal users who wish to engage in trades please contact me for more trade information.@__@ the top trade item on my list is HP 61XL Black, 61 Tri-Color, 61XL Tri-Color, and 61 Black printer ink.
Sticky rules... You will be required to keep checking back to see the progress of your commission in the sticky above on the front of my journal. It's there- it's
ALWAYS
been there.You don't have to friend me on LiveJournal, however if you do you will be able view your progress as I blog the illustrating process and if you prove to be an active user, I'll deliberately make shout outs to you (I've had a handful of people miss these shout outs because they weren't active). You can order up to two pictures, but nothing more. When your orders are complete, you may feel free to order again if you have other requests in mind. Progress is based off of how frequently we keep in contact and how available I am during the time of the year (this year looks pretty good).
You will be required to pay for your commission
BEFORE
I start
coloring
your requested illustration, or
BEFORE
I
send
you your B&W image if you're ordering no color. The final illustrations will be forward to you in large .png format. It is not required but highly recommended to keep in touch with me through Skype (my name is Rubyconcream) as it will allow you to download your illustrations from me painlessly. Non-Skype users will most likely receive their illustrations via attachments by e-mail or photo bucket on my blog.
Feel free to copy and paste the following information, highlighting the services you wish... Please be certain to note the prices by the service titles as they cover the price of work time and postage shipping out your drawings into your personal possession.
Please bare in mind that I like to use non-photo blue to produce clean images. If you do not want the final hard copy image I send you to be in non-photo blue PLEASE specify. I have other methods of cleaning my lineart.
Pencil Illustration = $2.00
+Clean = 1.50 (
EXAMPLE
- for you to print and color)
+Clean Shaded Sketch = 1.75 (
EXAMPLE
-
EXAMPLE
)
+Sketchy = 2.50 (
EXAMPLE
)
Computer Illustration = $2.75
+ Computer Lineart = $5.75 (
EXAMPLE
- it takes FOREVER and it's a waste of my life)
+ Blog Speed Coloring = $1.50 (
EXAMPLE
- quick and sloppy)
+ Cellshading = $2.75 (
EXAMPLE
-
EXAMPLE
- cartoon like- fast and easy. If you want fine cells like the first example you need to request for the use of the Bezier Curve. It's another $0.25)
+ Brushshading = $3.00 (
EXAMPLE
- Although I have a new technique for this that's much easier, I'm also very tired of doing this style over and over again for a whole year)
Original = 2.25
+Redrawing = 1.00 (redrawing something you already drew - I LOVE drawing clothing for those of you seeking doll clothing commissions!)
+ Character Design = $9.00 bells and whistles- no additional art fees (
RANDOM EXAMPLES
- This comes free with your purchase of a colored original character illustration, but it is NOW available for singular purchase if you just wish to receive the design only)
Fanart = 3.00 (dolls fall under fanart)
+ My style = $2.00 (
RANDOM EXAMPLES
)
+ Style Replica = $3.75 (
RANDOM EXAMPLES
- it takes me about an hour to decipher another artist's style)
+Redrawing = 2.00 (redrawing fan art you already drew - style prices apply in addition)
(
RESTRICTION FEES!!!
Collapse
)
Comment or E-mail if interested. Again feel free to copy and paste the following information, highlighting the services you wish...
Thank you!
Current Mood:

hopeful


More random notes about random thing on random days.


I need to stop googling Josh Groban, this is becoming an addiction.


Had an uneventful birthday. speadee was the first to wish me happy birthday.


Watched Rozenmaiden 2013. Thus far I'm on episode five and you SERIOUSLY have to be in mega love with Shinku and Jun to survive the first episodes because it's MMEGGAA SSLOOW. Suigintou showed up.... I love Megu and all, but Suigintou was never my favorite. In fact my favorite doll, I'm probably never going to see again because she's just chattel to the whole storyline.... SERIOUSLY...


...FINALLY KANARIA!! AARRGG!!!! I had to wait eight freaking episodes just to see Kanaria again!!!


Disney announces Moana. CRAP come 2018, my island inspired original story is no longer going to seem original if I finish it by that year. Crap. Oh well...


...WOW.... okay... RM 2013.... was an enormous waste of my time. Even worse than the first three installments of it.


I'm going to try to watch Hyouka.


GOD I LOVE THE ANIMATION- it's soo smooth. Eru is beautiful.


WOW watching this is so much better than watching RM 2013


O__O Zazzle keeps alerting me that someone's been buying my stuff.


Back to Hyouka! Why does this guy have to be so relatable? I love them together, but she's so wrong for him.... I LOVE IT! She's like a kitten and he's a turtle.


New girl character... wow that was a bad first impression on the audience.


Hit biglots, bought new pillows and blankets. Valentine's stuff is already out.


Installed PSPX4. The only difference I see is that the tool buttons are all grey. In the previous versions they were all colored in. Big whoop.


Merry Christmas!


Got caught up with Eurovision 2014. Not feeling Ukraine's entry this year, but I'm getting an idea what kind of Hetavision reception it's going to receive. Montenegro is satisfying enough, but I'm going to wait to see how different the Eurovision version is.


I contacted Celga about the item I bought from them back in August, because it's still not listed as in-stock and I haven't requested shipping for it yet.


After restarting my computer, the sound was working perfectly for a few days, but just now it started acting up again. Uggg....


HAPPY NEW YEARS!


Peeked on Magi 11 just to see Seishun riding a horse for barely a second. He was adorable and worth all that useless browsing.


OOps, he cameos during the funeral scene in 12. *screenshots*


So Celga sent my package... its stuck in China.... oh GOD...


I found a new HP all in one printer on Target.com so I ordered it through their customer service. They had it ready for me by 8pm the same day. We picked it up at 8am the next day.


GOD I LOVE THIS SCANNER!


I'm going to start taking commission again soon!


Current Mood:

grateful
New Frozen Production
Art Inside "The Magic
Of Disney Animation"
At Hollywood Studios
Production Gallery
Originally uploaded
by DisneyLifestylers
Just came back from seeing Frozen. The good news is I cried a lot, but mostly because I could identify with being hopelessly dedicated to my secretive sister... but...
um... over all it definitely didn't feel like the movie it was advertised to be. What I was expecting to be the adventure portion of the plot turned out to be a hop, skip, and a jump to get there. Learning curve was a bit shallow and the foreshadowing could have been played up a little stronger. Motivations could have been a little stronger -especially for Hans.
I felt like the whole antagonist area of the storyline needed to be FIXED. We had
Man vs. Nature
on top of
Man vs. Man
and the complications fell one right after the other haphazardly, not seamlessly. I'd like Disney to go back and fix that. Most of the main cast were all just reacting to everything, and yet their reactions and their motivations weren't completely playing off of each other, although the film would like you to think so.
Olaf is a very good example of this. He technically is supposed to represent an emotional depth between the sister's childhood relationship, but it was just implied and not addressed. The film needs more transparency in the learning curve and given that it's not a hell of a lot of information it doesn't make sense why it wasn't. I felt like Wreck-it-Ralph had more transparency than Frozen did, and there was a lot of information to take-in in that film. The moment Kristoff said to Anna "... So now what?" I knew this plot needed a little help. You NEVER want to have a character say "Now what?" It's a sign of weak pacing.
We were pleasantly surprised by Kristoff. He was actually more interesting than he seemed. I was worried when he claimed to be a people hater that he'd end up being another Garret from Quest for Camelot, but being a people hater didn't cripple his ability to communicate with Anna. I feel like that made him the most realistic, because the majority of people who say they hate people are the ones who have communication skills. His only weakness was in the romance plot, and I'm not going to give out spoilers for that... but that really felt weak and vague. I didn't feel the spark at all. I honestly was expecting this to be a partner-swap romance storyline... but oops, that only happens in anime. Oh well.
Other than that, I feel like Frozen proved why there was no romance in Brave and that's because you can only deal with one relationship development at a time in one plot. They made it seem like this was a total sister only story, but I feel like Anna was spread
WAAAAYYY
too thin in all three of her relationships. There was something left to be desired in AnnaxElsa and AnnaxKristoff. I wish they could have fleshed those pairs out better instead of just hauling off with the extraordinary graphics.
Biggest disappointment was definitely Elsa. I was really hoping the film would give me a reason to like her. She wasn't communicative enough or proactive enough- mostly because she spent a lot of time either making a mess or suppressing her powers and her feelings. That was a bit of a turn off. By the end of the film even Monica called her an out-of-control Mary-Sue. Just in case if you're not familiar with the term, it's the kind of Mary-Sue with ultimate power and no understanding of how it really works or how to control it. There wasn't too many places in the film that made both her and the audience feel like "YEAH, WE GOT THIS SHIT UNDER CONTROL!! WE DA BOSS!!!"... so when she figured out how to solve the problem, it was like .... "This is our climax?"
o____O
A lot of people were making a huge deal out of Idina Menzel- I mean they've been making a huge deal out of her for YEARS, since Wicked, but I have to admit... it's been like what? Seven? Eight years now- since I first heard her voice... and I'm still... not really.... won over by it... Her song was great, but I didn't really care for her singing it... I didn't care for Demi Lovato either.
The absolute last thing I didn't care for in the entire film was the Trolls and how they fit in with the problem. I know it's Norway, but they felt so EXTRA, especially when they really couldn't help them in the end. It really felt like
"TROLLS BECAUSE NORWAY!!!"
Like someone requested it and they took that request without really thinking and shabbily inserted them.
Despite all this, it's an entertaining film.
A lot
of songs! I don't remember there ever being THAT many songs in a Disney musical in a while. I thought the average was about five, but Frozen felt like it had about eight songs. I'm guessing. I recommend going to see it though, it's a great winter movie for this year.
Current Mood:

drained


Downloaded PSPX6 demo... look at all the difference I don't see....


Shot some picture of Ginger and Pinkie...


AAANNND PSPX6 can't really edit them correctly either... uggg... maybe I should just wait before editing them.


Decided to take a look at Walkazure Romanze.... O___O Trying to decide if I like this.... I mean the first thing that happens is the leading female gets BULLIED... BY A HORSE... A HOOORRSEEEEEEEE.... AND THEN HER LOVE INTEREST HOLDS IT BACK BY THE CHEST WITH HIS BARE HANDS. LOOOOORRDD GOD HAVE MERCY.


Stopped to watch Madoka Magica. I like how her mom kisses her baby and her husband and then high-fives her daughter.


Homura went to a Christian school .__. I read that correctly right? ... omfg....


... and with every minute I watch, all of that fanart I saw over the last two years suddenly makes sense...


... the transformation sequences are a tad disappointing.


Fight sequences are a tad disappointing... and hard on the eyes.


Every time I watch them fight the witches... I suddenly hate eclectic, decoupage, scrap booking even more.


Okay so, although Madoka Magica is interesting, it's not quite addicting yet... I'm still waiting for it to get addicting.


I like this sick boyfriend thing. It's cute.


"Someone's done that before" Geez I wonder whooo....-__-


And now we're having a father-daughter moment.... AWWWW....


Yup- just leave your homework so it can get destroyed


OMFG... A COMMERCIAL....


Wow, this battle field looks even less eclectic than the other two.


HELL, THE PORTAL IS IN FRONT OF A WINDOW? WHO DID NOT SEE THAT? WHOOOO? EVERYBODY!!!!


Wow, this witch actually looks like something- unlike the last one.


Wow... good job Mami....


I already want Sayaka+Kyosuke... and I want it HARD.


.... Never mind I had to go spoil it for myself.


.... Now I'm trying to decide if I want to finish this series...


NAW... I'm not going to finish this series....


Tried watching Blazblue.... meh....


Tried watching White Album too .... Wow, for once I'm not interesting in romance. How disappointing.


Hit the DMV this morning. .... it's like the worst game of Bingo EVER.


.__. Someone programmed a Vocaloid to sing Lautar... and they didn't actually get the correct lyrics... how disappointing....


Tried to watch HunterxHunter and I could't make it passed the intro...


OMFG KAKUSANSEI MILLION ARTHUR HAS A MANGA! I NEED TO READ THE RAWS!!!!


... omfg my favorite Arthur is a huge ass puss.


omfg... the Arthur I don't like is a huge ass mary-sue....


OMFG I HATE THIS SO MUCH, BUT I LOVE ARTHUR SO MUCH I CAN'T STOP.


And the game default Arthur is also a mary-sue. HOLY GOD WHAT IS THIS?


DEAR GOD PLEASE DON'T SHIP THE TECHNO SMITH ARTHUR WITH THE SORCERY KING ARTHUR I SWEAR I WILL KILL YOU WITH FIRE!!!!


GOD, this is turning into a harem.


Okay well this sudden page of yuri between Technosmith and... what's her name was just... WHOA... I SHIP IT!


It stops at five chapters.


...I'm like... so upset and yet so pleased at the same time. It was shit, but it was beautiful shit.


Catching up with the Hetaween event.... Moldova was finally introduced. I'm a little upset how tiny Himaruya made him. His image is not consistent with the last sketch of Moldova we saw. In fact it looks almost like a girl.


Toysrus had Pepper and Gingers fashion packs so I snatched them up. They didn't have Pinkie's so I have a feeling I might have to try to buy that one off the internet.... great....


Volks dolls update: WOW! That's an impressive Belldandy *pulls out chair and popcorn and watches the fans dog-pile for it*. I'm half surprised and half not surprised to see another Sakura Wars character. Not familiar with Yaya, but her ensemble looks stain worthy.


Aegis Nendroid... more tempting than Aegis figma... oh GOD...


Updated my sidebar.


Current Mood:

lethargic