Art Commissions - ROUND FIVE
COMMISSIONS ARE CLOSED!
I'll be on hiatus until further notice. Check back later next month.
-[NOW SERVING]-


USERNAME
??? for ??? Illustration
available!


USERNAME
??? for ??? Illustration
available!


USERNAME
??? for ??? Illustration
available!

-[JUST FOR FUN]-


TITLE
Nothing right now



TITLE
Nothing right now



TITLE
Nothing right now
New Frozen Production
Art Inside "The Magic
Of Disney Animation"
At Hollywood Studios
Production Gallery
Originally uploaded
by DisneyLifestylers
Just came back from seeing Frozen. The good news is I cried a lot, but mostly because I could identify with being hopelessly dedicated to my secretive sister... but...
um... over all it definitely didn't feel like the movie it was advertised to be. What I was expecting to be the adventure portion of the plot turned out to be a hop, skip, and a jump to get there. Learning curve was a bit shallow and the foreshadowing could have been played up a little stronger. Motivations could have been a little stronger -especially for Hans.
I felt like the whole antagonist area of the storyline needed to be FIXED. We had
Man vs. Nature
on top of
Man vs. Man
and the complications fell one right after the other haphazardly, not seamlessly. I'd like Disney to go back and fix that. Most of the main cast were all just reacting to everything, and yet their reactions and their motivations weren't completely playing off of each other, although the film would like you to think so.
Olaf is a very good example of this. He technically is supposed to represent an emotional depth between the sister's childhood relationship, but it was just implied and not addressed. The film needs more transparency in the learning curve and given that it's not a hell of a lot of information it doesn't make sense why it wasn't. I felt like Wreck-it-Ralph had more transparency than Frozen did, and there was a lot of information to take-in in that film. The moment Kristoff said to Anna "... So now what?" I knew this plot needed a little help. You NEVER want to have a character say "Now what?" It's a sign of weak pacing.
We were pleasantly surprised by Kristoff. He was actually more interesting than he seemed. I was worried when he claimed to be a people hater that he'd end up being another Garret from Quest for Camelot, but being a people hater didn't cripple his ability to communicate with Anna. I feel like that made him the most realistic, because the majority of people who say they hate people are the ones who have communication skills. His only weakness was in the romance plot, and I'm not going to give out spoilers for that... but that really felt weak and vague. I didn't feel the spark at all. I honestly was expecting this to be a partner-swap romance storyline... but oops, that only happens in anime. Oh well.
Other than that, I feel like Frozen proved why there was no romance in Brave and that's because you can only deal with one relationship development at a time in one plot. They made it seem like this was a total sister only story, but I feel like Anna was spread
WAAAAYYY
too thin in all three of her relationships. There was something left to be desired in AnnaxElsa and AnnaxKristoff. I wish they could have fleshed those pairs out better instead of just hauling off with the extraordinary graphics.
Biggest disappointment was definitely Elsa. I was really hoping the film would give me a reason to like her. She wasn't communicative enough or proactive enough- mostly because she spent a lot of time either making a mess or suppressing her powers and her feelings. That was a bit of a turn off. By the end of the film even Monica called her an out-of-control Mary-Sue. Just in case if you're not familiar with the term, it's the kind of Mary-Sue with ultimate power and no understanding of how it really works or how to control it. There wasn't too many places in the film that made both her and the audience feel like "YEAH, WE GOT THIS SHIT UNDER CONTROL!! WE DA BOSS!!!"... so when she figured out how to solve the problem, it was like .... "This is our climax?"
o____O
A lot of people were making a huge deal out of Idina Menzel- I mean they've been making a huge deal out of her for YEARS, since Wicked, but I have to admit... it's been like what? Seven? Eight years now- since I first heard her voice... and I'm still... not really.... won over by it... Her song was great, but I didn't really care for her singing it... I didn't care for Demi Lovato either.
The absolute last thing I didn't care for in the entire film was the Trolls and how they fit in with the problem. I know it's Norway, but they felt so EXTRA, especially when they really couldn't help them in the end. It really felt like
"TROLLS BECAUSE NORWAY!!!"
Like someone requested it and they took that request without really thinking and shabbily inserted them.
Despite all this, it's an entertaining film.
A lot
of songs! I don't remember there ever being THAT many songs in a Disney musical in a while. I thought the average was about five, but Frozen felt like it had about eight songs. I'm guessing. I recommend going to see it though, it's a great winter movie for this year.
Current Mood:

drained


Downloaded PSPX6 demo... look at all the difference I don't see....


Shot some picture of Ginger and Pinkie...


AAANNND PSPX6 can't really edit them correctly either... uggg... maybe I should just wait before editing them.


Decided to take a look at Walkazure Romanze.... O___O Trying to decide if I like this.... I mean the first thing that happens is the leading female gets BULLIED... BY A HORSE... A HOOORRSEEEEEEEE.... AND THEN HER LOVE INTEREST HOLDS IT BACK BY THE CHEST WITH HIS BARE HANDS. LOOOOORRDD GOD HAVE MERCY.


Stopped to watch Madoka Magica. I like how her mom kisses her baby and her husband and then high-fives her daughter.


Homura went to a Christian school .__. I read that correctly right? ... omfg....


... and with every minute I watch, all of that fanart I saw over the last two years suddenly makes sense...


... the transformation sequences are a tad disappointing.


Fight sequences are a tad disappointing... and hard on the eyes.


Every time I watch them fight the witches... I suddenly hate eclectic, decoupage, scrap booking even more.


Okay so, although Madoka Magica is interesting, it's not quite addicting yet... I'm still waiting for it to get addicting.


I like this sick boyfriend thing. It's cute.


"Someone's done that before" Geez I wonder whooo....-__-


And now we're having a father-daughter moment.... AWWWW....


Yup- just leave your homework so it can get destroyed


OMFG... A COMMERCIAL....


Wow, this battle field looks even less eclectic than the other two.


HELL, THE PORTAL IS IN FRONT OF A WINDOW? WHO DID NOT SEE THAT? WHOOOO? EVERYBODY!!!!


Wow, this witch actually looks like something- unlike the last one.


Wow... good job Mami....


I already want Sayaka+Kyosuke... and I want it HARD.


.... Never mind I had to go spoil it for myself.


.... Now I'm trying to decide if I want to finish this series...


NAW... I'm not going to finish this series....


Tried watching Blazblue.... meh....


Tried watching White Album too .... Wow, for once I'm not interesting in romance. How disappointing.


Hit the DMV this morning. .... it's like the worst game of Bingo EVER.


.__. Someone programmed a Vocaloid to sing Lautar... and they didn't actually get the correct lyrics... how disappointing....


Tried to watch HunterxHunter and I could't make it passed the intro...


OMFG KAKUSANSEI MILLION ARTHUR HAS A MANGA! I NEED TO READ THE RAWS!!!!


... omfg my favorite Arthur is a huge ass puss.


omfg... the Arthur I don't like is a huge ass mary-sue....


OMFG I HATE THIS SO MUCH, BUT I LOVE ARTHUR SO MUCH I CAN'T STOP.


And the game default Arthur is also a mary-sue. HOLY GOD WHAT IS THIS?


DEAR GOD PLEASE DON'T SHIP THE TECHNO SMITH ARTHUR WITH THE SORCERY KING ARTHUR I SWEAR I WILL KILL YOU WITH FIRE!!!!


GOD, this is turning into a harem.


Okay well this sudden page of yuri between Technosmith and... what's her name was just... WHOA... I SHIP IT!


It stops at five chapters.


...I'm like... so upset and yet so pleased at the same time. It was shit, but it was beautiful shit.


Catching up with the Hetaween event.... Moldova was finally introduced. I'm a little upset how tiny Himaruya made him. His image is not consistent with the last sketch of Moldova we saw. In fact it looks almost like a girl.


Toysrus had Pepper and Gingers fashion packs so I snatched them up. They didn't have Pinkie's so I have a feeling I might have to try to buy that one off the internet.... great....


Volks dolls update: WOW! That's an impressive Belldandy *pulls out chair and popcorn and watches the fans dog-pile for it*. I'm half surprised and half not surprised to see another Sakura Wars character. Not familiar with Yaya, but her ensemble looks stain worthy.


Aegis Nendroid... more tempting than Aegis figma... oh GOD...


Updated my sidebar.


Current Mood:

lethargic


Excuse me while I just watch a bunch of random stuff over an uncertain amount of days. It's probably been like a month?


Catching up with all the Pinkie Cooper videos. OMFG ARE THEY GOING TO MAKE THEIR VEHICLES!?!?!?! THEY SHOUUULLLDD I HOPE THEY DOOO!


OMFG, HOW DID THEY SLAP TOGETHER THAT INTERVIEW STATION?!?!?! OTL omfg...


And that's what happens when you're two friends are named after spices.


O__O THE PLANE HAD A BUILT IN SEWING MACHINE?!?!?


OTL cry... period... waahhh.. ccramps... noo..


Watching the first episode if Magi Kingdom of Magic. The opening sequence is lousy.


I also wish they hadn't had started from the middle just to be cool and then jumped back to the beginning. I don't like shit like that.


Okay, I may have not read this part of the manga, but I actually can feel the shitty pacing this time. It's very rushed. The graphics are pretty nice though.


OH GOD THE ENDING IS EVEN MORE BORING THAN THE OPENING! OH LORD!


Not sure I like the owner photos I've seen of the new collector Lala.


So apparently Alibaba lied about dating Toto..... COPPPPPP-OUUUT!!!!


Cover of Hetalia vol 6 is the the Nordics... OMFG NOOOORWAAAYYYYYYY!!!! HE LOOKS TERRIBLE!!!!


I already don't remember how many times I've transferred between bank accounts in the last thirty days... ugggg....


Trying really hard to resist getting Pinkie and Ginger. I saw them at Target the other day and I was like ARRGGG!!!


Monica talked me into it, I'm definitely doing it later.


I went to bed realizing that I feel like I officially don't care about Magi- anime and manga. It doesn't interest me anymore.


Picked up Pinkie and Ginger before leaving Westminster. I NEED TO GET PICTURES OF THEM!!


Made Pinkie Cooper patterns for the first day we returned to Stanton.


DOLLAR TREE HAD THESE ADORABLE HAND TOWELS! I bought one with a coffee cup motif! IT'S SOOO CUTTTEEE!!!


AAARRRTTTHURRRRR!!!!! *SPAZZ* HAPPY BIRTHDAY TO MEEEEE!!!


Hit Downtown Disney. They had a few Frozen dolls, but not very much. We need to check South coast Plaza to see if the new Disney store stuff is there. I hope so!


Still haven't taken any pictures of Pinkie and Ginger. I'm really waiting to find my PSP06 and 05 in storage first...


Saw the newest Frozen trailer, now knowing that Elsa has no control over her powers- or at least loses control of them, makes her seem less glamorous. I mean- at D23 all of these girls cosplayed as her and it seemed like she was going to be diva of the year, but now I feel like... that's spoiled for me. I personally already had a soft spot for Anna, but I'm still a little iffy about how awkward she is. I'm still worried I'm not going to like this movie, although Monica offered me to go see it.


Watched the new Pinkie Cooper upload. I love Pepper, but I feel like her job class is turning grey. Whatever the case, I hope that the outfit she was wearing will become a fashion pack.


Youmu Konpaku is the next Touhou DD?!?!? ARE YOU KIDDING?!!! VOLKS ARE YOU FINALLY TARGETTING ME AS AN INDIVIDUAL?!?!?! STFUUUU!!! NOOO!!! I CAN'T AFFORD HER!!! OH LORD! THANK GOD SHE'S NOT COMING OUT WITH YUYUKO- IF SHE'S COMES OUT WITH YUYUKO THAT'LL BE A KICK IN MY PANTS!


And then I ended up back on her Touhou wiki page. I read this "Due to artworks and her sprite in Touhou Hisoutensoku, Youmu may be ambidextrous" and I CAEM!!!!!! *SCREAMS BECAUSE AMBIDEXTRRROUUUUSSS!!!*


I can't remember if I made a comment about the promos for Blondielocks.... she's... decent... I still want to wait to see her in person. I finally got to see Ashlynn, Hunter, Apple, and Raven in person at Target today. Raven looked like a hot mess. I thought her owner photos were so-so, but the doll itself is majorly unappealing.... either that or Pinkie Cooper has royally spoiled the hell out of me. Honestly, I don't really care how the EAH line is progressing right now. I'm going to keep waiting.


My PSPX5 ended today so I'm going to download X6 now and see if it's improved any... I doubt it....


Current Mood:

amused
Artbook - Inksketch
Originally uploaded
by RubyconCream


Today's Happy Thought Picture! Recently my hard drive died so I had to get a new one installed. All my files were saved, but my programs were wiped. Later I'll have to go digging through the public storage to find my PSP06 and 09 cds. Until then I'm trying to find away to edit my lineart from photographs (my scanner is also in storage so I have to use my camera to get my artwork onto the computer) using the trial version of PSPX5. I hate it. All of the most useful tools I need are no longer part of the program. I really feel like not only did Corel NOT do anything revolutionary with this version, they flat out shit on it. It's beautiful, but it's not even remotely helping me. The tools I had to use to clear up this picture practically destroyed all the fine details.



Unsorted notes from random days. Mostly comments from reading Bakuman and a few from everyday life.



Finally got back into reading Bakuman. GOD I FEEL HORRIBLE FOR AOKI! It's like she gets tossed worse case scenario EVERYTIME!



OMFG.... This is weird for Fukuda.... I hope this isn't going to become a ship... OTL it's probably going to be a ship.



Wow this is getting really cool now. I like the risk increase in the rivalries.



................omfg Hiramaru. I had a feeling.



Okay so Kaya's father was in love with Miho's mother when they were kids. But for some reason he didn't know their daughters were friends. I feel like that's borderline bullshit- it would have made more sense that their daughters became friends because they knew each other.



Why is it every time they sit down and talk about the love story to their immediate adults it feels like a real stupid plot.



MASHIRO HAS AN EMOTIONAL BREAK DOWN FINALLY!!!!!



I really like how this editor is really emotionally supporting his artist by playing video games. He can be a little harsh, but it's for the boy's good.



HOW THE FUCK DID SHE PUT A USB STICK IN HIS CAKE?!!?!?!?!?!?!?!



OTL I like how they didn't even appreciate Kaya's cake, they just ate it with their hands like barbarians.



WHY THE FUCK DID THEY GIVE MIURA NATURAL? HE'S A LOUSY EDITOR!!!



GOD IT'S LIKE THESE ASSISTANTS KEEP GETTING SEXIER AND SEXIER! I CAN'T EVEN TELL IF THIS NEW ONE ON THE RIGHT IS A BOY OR A GIRL.



I like how the arrogant one thinks with his art and the modest one is more technical with statistics.



I'm sorry I can't imagine Niizuma and Iwase screwing each other in bed- my brain can't comprehend that.



I'm going to stop reading Bakuman to make a comment on the arc finale in the magi manga.... NOPE NOPE NOPE NOPE NOPE NOPE NOPE. This is just becoming bigger and bigger bullshit. I really want to get into another series PLEASE! I think it's terrible that the manga just finally ended this arch right when the s2 of the anime is threatening to dive into it. It's going to catch up it super fast and then it's smells like filler country from there after.... THIS IS WHY I WANT OUT NOW!



BACK TO BAKUMAN!



OMFG THE ASSISTANT'S STORY! THANK YOU! THIS IS WHAT I wanted.



OH FOR THE LOVE OF GOD I LOVE THIS CHARACTER. His name is Shun? LORD WHY ARE YOU DOING THIS TO ME?!?! ANOTHER SHUN? DO I NEED ANOTHER SHUN IN MY LIFE.



OMG MY POOR BABY SLEPT IN THE PARK!!!



OMFG HE THOUGHT KAYA'S BATHTUB WAS A PET POTTY. NOOOO HE'S NOT THAT STUPID!!!



OMFG HE CAN'T LIVE ON HIS OWN!!!



Okay so Shun taught Mashiro a trick to speeding up. According to some of the fan comments this is a staple art technique. I have no idea wtf. I've never seen it before, but I've only taken one art class in high school and two in college and none of them ever mentioned it.



GOD THIS HAS BEEN ONE OF THE BEST PLOTS IN THE WHOLE SERIES!!! I FUCKING LOVE IT!!!



Even though I already know Aoki and Hiramaru are going to get together, I'm still waiting for him to be more... erm.... worthy of her. I'm waiting for that moment where he obviously deserves her.



HOW COULD HE FORGET AOKI WAS GOOD AT FANTASY?!?!?!?! FJSDKFJSDKJF!!!



OTL OTL OTL I'm getting sick of this wavelength thing. It just feels like everybody is getting the same idea at the same time.



OMFG EVERYBODY IS DOING A LOVE STORY. FOR THE LOVE OF GOD ALL OF YOU NEED TO STOPPP!!!!



OMFG they're making it a contest of love stories- nooooo don't make if official, OH LORD STOP!!!



NOOO THEY REPLACED SHUN WITH KATO- NOO I DIDN'T LIKE KATO!!!!!



Hiramaru finally asked Aoki out.... OTL somehow I was expecting more than that.



Okay so now we are experiencing Manga in a Manga and the heroine in this sample they are reading looks like Akari Fujisaki... so I am very OKAY with this.



WAIT A SECOND, WASN'T THIS EDITOR BLONDE? WHY IS HE A BRUNETTE NOW?



I don't like this new rival character. He had tact until he blurted everything out to them in one shot.



GOD I LOVE THIS EDITOR. I WISH HE COULD HAVE GOTTEN WITH SHUN!!!!!



OTL OH HOLY GOD NAKAI LET HIMSELF GOO...



Hiramaru being on Aoki's staff is so cute and funny.



GOD I CAN'T EVEN LOOK AT NAKAI!



Is it wrong of me to cheer for him while he's beating up his own mangaka. This passive editor is showing his balls. I LOVE HIM!



IT'S LIKE EVERY TIME MASHIRO TRIES TO ENCOURAGE NAKAI HE FAILS!



OOOMMMFGGGGGG AOKI WANTS NAKAI TO BEAT HER UP?!?!?! WOMAN I LOVE YOU!!!!!



....Nakai and Hiramaru became a comedic pair.... LORD...



OMFG their manga caused an actual crime.



Let me take a moment to stop reading Bakuman to talk about the new Frozen trailer. OMFG.... I'm a little disappointed. Anna is awkward.... I was expecting her to be awkward, but this is almost not even the funny kind of awkward.



Realizing I have only forty chapters left until the end makes me want to read it all NOW.



Now that this is happened, everything has really calmed down in the plot.



I hate watching Takagi struggle..... I REALLY HATE IT.



OMFG EIJI BABY LOOKS LIKE SHIT!



I feel like Eiji should end +Natural....



Never mind, he's ending crow....



For the love of crap, WHY MOTIVATE IWASE NOW?!?!!?



Nanamine... orz look at all the fucks I don't give.



OKAY, how the fuck are they going to stop Nanamine's friggen army of imagineers?



I REALLY don't like this arch of the plot. I want to skip over it.



WOW.... I don't really understand how all that ended. I think I skipped over too much. It was a pretty shitty arch.



Because I still don't have a scanner on hand I took photographs of all my latest drawings.



DEAR GOD I FEEL LIKE ALL THE TOOLS I NEED THIS PAINTSHOPPRO X5 TRIAL DOES NOT HAVE!!!!!



Went back to reading Bakuman. Blew out my brains with it until the end



The voice acting drama was totally shit on a stick.



The ending felt a tad flat, but it was romantic... enough....



Apparently Mom started choking at Hometownbuffet and Dad didn't know how to help her. She's fine though.



Magi 199 isn't up yet, but someone said that Alibaba is being canonly shipped with Toto? I have to see it to believe it. I thought all this time they were forcing him with Morgiana. While I don't really like that pairing, I'm kind of curious. OTL if you haven't already noticed, I prefer her with Aladdin.



I random sketch from my cheap sketch book. I didn't bother replicating when I drew him.


This sketch was inked with multiple Pilot G2 pens. I have every size in the series. It's Li Seishun from this picture.
Current Mood:

irritated


I'M ALIVE! @__@ I've been really busy running around. I went from Stanton and Cypress to La Palma and Buena Park. It's been a lot of fun seeing more of Orange County than I've ever seen in my entire life. I'm back in Westminster again, but my vacation isn't over. LOL! It's nice being back in familiar territory again, though! I was so sick of La Palma, Cerritos, and La Mirada's lack of PEDESTRIAN SIDEWALKS! OMFG!!!! WHAT IS WRONG WITH YOU PEOPLE!?!?!?!?!?!?!?!?! But if I had to give a bad review for a city- THAT WOULD BE LA MIRADA! FFFFFF UUUUUUUUU LA MIRADA! I BLAME YOU FOR GETTING US LOST, STUPID CITY!!!! Cerritos was actually really nice. We fell in love with a little Korean community on Carmenita and Artesia streets. We stopped at a stationary store there and got a Hello Kitty black and purple Hello Kitty umbrella. The store was packed with little squealing tweenaged Korean girls running around in and out of the photo booth machines, taking pictures of themselves. Talk about photogenic. 100% narcissism. It was also here I was finally corrupted tot he sin that is frozen yogurt. Forgive lord, I want to o that again. Right now we're really close to Walmart on Beach Blvd so I can see Frozen Yogurt in my future soon.


Okay so back in August although we managed to make it to D23 we missed AM2 while moving from Stanton to La Palma. I have footage of D23 I need to get off of my camera memory card. I haven't done that yet.


I've been to so many libraries! OMFG! Stanton library was by far the smallest. They had a nice selection fo artbooks. La Palma library had the best wifi connection. OTL I feel bad- I was always messing up their book arrangements. I never put anything back. They must have hated me. They had too many ants running around their tables so we were always ..bugged.... literally. They had a lot of interior design books. THEY HAD A HUGE SELECTION OF BOOKS IN JAPANESE AND CHINESE AND KOREAN OMFG! Buena Park library was HUGE and SEXY. Two levels of nonstop bookgasm. OMFG - I was I had brought the laptop to see what the wifi was like. They were the only place I managed to find a reference for pen and ink drawing. I wanna go back!!!!! None of them were quite like the Fountain Valley Library we were used to, but the Buena Park one came close. It was bigger, but it had the same feeling of total privacy.


On SEPT seventh, Monica dropped the mouse and it died. We had to buy a new one. This one feels pretty stiff. I don't really like it, but I hope I can break it in. So far I'm not having any trouble drawing with it, however when I'm coloring in PSP it just WON'T click and swap tools very quickly. It's actually kind of irritating. DO I HAVE TO PRESS HARDER?!?!?!?!?!?!?


I've been so far from a scanner and a printer for the last two months, I'm actually considering getting a tablet so I can finally get back to posting drawings. I've been mostly mouse drawing all of this time. My worry is that this computer isn't strong enough to handle a tablet right now. My last laptop was actually a high quality than this one, so I'm sure it could have probably been able to handle one, but this one... eehhh... maybe not. I need to research it more. I'm not in a hurry though.


So they say that Volks is releasing fullset bodies only of all the new gen dolls. That's great! omfg! BOUT THE FUCKING DAMN TIME VOLKS! YEESSSHH!!


Magi ~ Kingdom of Magic is about twenty something days away. My body is still not ready. I'm not looking forward to the Kou Empire portion. I'm just SO sick of that freaking character group. UGH!


Still trying to think of what I missed. It's hard thinking back on the last eight weeks. Erm...


I'll try to input more later when I can think of it.


Current Mood:

lazy
Kiwi Tiki Wiki
Originally uploaded
by RubyconCream
Hi, long time no see. I'm in the process of making a huge and very long move so I haven't been able to update in a long while. I had to miss relaunching commissions on the anniversary because I am nowhere near my scanners. I'll have to push it back to a later time. One a side note... Look who I found at Target while I was in Stanton? I was so surprised! She kept me sane with her company while I was stranded at Motel 6. I just happened to check and she was there! I RAN SO FAST TO SNATCH HER! I ran the same way I ran when I first saw Mango on the shelf! I love this little one to BITS! I didn't expect to like her this much! It's going to be a long while before I can unite her with her sister Mango. I don't know when I'll be seeing her again. Because I was picking up Kiwi I decided to cave and get a Pinkie Cooper doll. I love how photogenic they are. We also had a chance to snag Ginger Jones, but we passed her up. I really hope they make more for this doll line! It's adorable!
A few of Pepper.
A couple of sketches I colored while trying to stay sane being stranded at Motel 6.
This rough sketch was in one of my smaller sketchbooks. I think it's from way back in January? I don't know- it's terrible though. I used it to play around with the textures in PSP06. I don't usually use them because they are all tile based patterns and they tile weirdly on the screen. I was trying to find away around that by layering different textures. Not sure if it really worked. I gave up by the time I reached his axe.
This sketch of TRNC is actually kind of old and it was one of the few I still had on my laptop after the big wipe. I used it to help this girl I met out there learn how to lineart with open canvas.... I've never used open canvas before, so teaching her how was the blind leading the blind, really! LOL!
These Spartos sketches were in my big sketch book for a long while before I decided to get down to finishing them. They aren't perfect- the scanner did a good job ruining the lineart with it's ugly skipping. Thanks a lot scanner!
Nonphoto blue version.
Right now I can only access the internet via public libraries so I won't be updating a frequent. When we settle down again I'll inform you. I'm sure I'm going to have bunch of pictures of this Motel6- it's three stories and it's GORGEOUS!
See you around!
Current Mood:

productive


SKIPPED A CRAPLOAD OF DAYS! ARRGG!!!!!


I wanted to go for a long walk in the morning, but my sinuses were killing me.


Monica beat me to the computer.


Out of nowhere Dad invited her to Stater Bros. .... I'm like still trying to get out of bed here...


We wiped the computer the other day and I still haven't reinstalled the printer yet.


SOMEONE FINALLY FOUND KIWI! SHE SHOULD BE IN STORES NOW! FINALLY!!!


Hit Walmart and Toysrus... she was no where to be found.


Crashed after lunch.


Lost track of the rest of the day again.


NEXT DAY!


Monica was up before me.


Cupid x Dexter = NOTP. Why did you have to do that? Seriously! It's like you HAD TO pick the one character I didn't like!!! WHY ARE ALL MY FANDOMS DISAPPOINTING ME?!?!?!


Back to reading Bakuman... OMFG.... IWASE YOU GET THE FUCK OFF OF THIS PAGE AND AWAY FROM AOKI!!!!!!


"She reminds me of me" ??? NOOOOOOOOOOOOOOOOOOOOOOOOOOOOOOOOOOOOOOOOOOOOOOOOOOOOOOOOOOOOOOOOOOOOOOOOOOOOOOOOOOOOOOO!!!!!!


Aoki x Takagi = BROTP. I can't even see this as a potential pairing.


WHY DO YOU PEOPLE KEEP RUINING MY OTPS!!!!!!! NOW I CAN'T SHIP AOKIXNAKAI ANYMORE!!! WHYYYY?!?!?!?!


THIS IS WHY I DON'T READ ANYTHING ANYMORE!!!!!!!!! *suffers from eternal heartbreak*


Lost track of most of the day again.


I think I spent it inking my pictures?


Played Akinator with Monica.... didn't need to waste so much time doing that.


Watched more Bakuman. We're almost done with season one.


Went for a long walk.


Scanfest!


OMFG DID MY SCANNER ACTUALLY STOP SKIPPING?!?!?!?!? I hit preview instead of scan and it did some sort of other weird thing and now it seems to be scanning clean again. OMFG YHEESSS


AND I GOT A PAYPAL DISPUTE!


AND THEY SENT IT TO ME ON ACCIDENT AND THEY WANT TO KNOW HOW TO FIX IT.


FUUUCCKKKKKKKKKKKKK


THIS JUST ISN'T MY DAY!


Crrryyy


Running nose all night long.


NEXT DAY!


Woke up to breakfast.


Took a shower.


Had a scanfest


OH BEAUTIFUL SCANNER HOW I LOVE THEEE!!!


Lost track of the day again.


NEXT DAY!!


First thing in the morning, threw out a bunch of trash before the trucks came


Donated some books


Sold some CDs


Crushed some cans.


I AM TIRED!


Got a lot done today.


Checked the internet and found that my buyer got her item and she closed the dispute.


Helped Dad clear some junk out of his closet.


I completely forgot I had a soccer ball covered in international flags! I saw Turkey on it and I got excited enough to look it all over. The only two Nordic countries on the ball were Denmark and Sweden........... ggrr....


Walked down to the bank.


EVERYTHING HURTS!!!


OTL OTL OTL TIRED!!!


Finished Bakuman season one.


Took a shower.


Tried to go to bed, but I just couldn't sleep.


Since my scanner stopped acting up, I decided to go rescan some things I couldn't scan before.


aaaaannndddddd my scanner is skipping again. I tried to send it through preview first to fix it, but it doesn't seem to be helping anymore... fuck.


While the skipping isn't TERRIBLE as it was before... it's not going away!!!


NEXT DAY!


Went to visit Dad's friend Galligar to drop off Dad's old baseball cards. It was a fun ride. The destination was a craphole though......


Spent most of the day coloring.


Bought dinner.


Watched the first episode of Bakuman season 2.


Finished one of my sketch books.


Current Mood:

annoyed


Notes from the last five or six days. I can't actually remember.


Back to Bakuman in the morning. THEY FINALLY REALIZED THEY CAN TALK TO EACH OTHER ON THE PHONE. HOW CUTE!


Left home at 6am.


Walked all the way to the post office.


Walked all the way to the library


Got a shit load of stuff done.


Came home for lunch.


Took a bath.


Monica read what I wrote.


Following more about Egypt *throws everything everywhere*


The item I wanted was relisted on Y!JA so I jumped to buy it with Celga!


I got contact that they bought it for me! W000T!


PERIOD CRAMS CRRRRRRRRRRRRRRRRRRRRRRRRRRRRRRRRRRRRRRRRRRRRRRRRRRRRRRRRYYY!!!


How did I get any sleep last night?


Woke up at 5am.


Aint going anywhere today...


Took a shower.


Lost track of the day.


Crashed for a bit.


WE'RE GETTING HETALIA VOL 4 AND 5 IN ENGLISH FINALLY! YEARS LATER!


Picked up with Bakuman. HAHAHA THEY WON A TV!!


OMFG CHAPTER THIRTY EIGHT.... I SHIP THIS PAIRING!!! I SHIP IT! I SHIP IT SOO HARD!!!


Mom's baby brother, Ivan Jr. called. This is the first time any of us have heard ANYTHING about him so we almost thought he was some kind of space alien posing as a relative of ours. His son is graduating from the marines in Palm Springs. He just wanted us to know that he would be in the area.


Lost track of the day.


Woke up after Monica.


Tried to go for a walk alone, but she decided to go with me anyway.


Ate breakfast after we got back.


Took a bath after breakfast.


Dad was already home and eating breakfast by the time I got out of the bath.


Lost track of the day again.


Seriously can't remember if anything significant happened....


We went for another walk in the evening.


NEXT DAY!


I got my final Celga invoice. Paid it!


Ate breakfast


Monica and Dad hit Costco without me.


I spent the afternoon trying to remove my vital files so Monica and wipe the laptop again. I'm not sure if I should save anything in my commissions folder since everything is already turned in.


Read more Bakuman. The boycott arc was a total pain in the ass to read.


Lost track of the rest of the day again...


Went for a walk in the evening.


I was like the last person awake this morning.


Did some writing.


OMFG... Someone wants to split one of the Magi key chain box sets- SEISHUN KEYCHAIN!!!!


Went for a walk in the evening.


Watched the first two episodes of the Bakuman anime. I can't believe how WATERED DOWN this version is! It's terrible!!!!! They even added things that didn't need to be there. It's really hard to watch.


Went to bed late.


NEXT DAY!


Woke up at 5am.


Went for a walk in the park.


Breakfast time!


NOOOOOOOOOOOOOOOOOOO SEISHUN'S TAKEN! CANNOT HAVE!!!! CRYYY!!!!


Current Mood:

disappointed


Notes from the last three days.


Went driving around looking at scanners.


They didn't have anything I wanted, so we came home fruitless.


Crashed.


Printfest. I have everything I need for tomorrow.


Back to Bakuman. I like how he's writing to her from his notebook. I used to do that with Noelle back in college.


Spent the end of the day writing.


Woke up at 2am.


Went back to reading Bakuman.


End of chapter seventeen made me laugh my ass off! YEESSSS!!!


Chapter twenty five *THROWS EVERYTHING!!!!!! THROWS EVERYTHING EVERYWHERE ALL OVER THE PLACE*


I'm tired. I should probably go back to sleep.... its 5:30am... maybe I can take a bath first?


Saw something on Y!JA I wanted. I signed up with Celga. OTL first time doing this *crosses fingers*


... waiting for confirmation e-mail... uggg.... this is always the ball-dropping part. COME ON YAHOO! DON'T DROP THE BALL!!!


I ended up torturing my scanner. I feel like I almost got this thing FIXED!!! I scanned 40 items.


It's still skipping, but I think I might have successfully reduced the skipping to just the lower half of the page instead of it skipping all over the side of the page.


I got off... only to get back on again and scan something for Dad..... it's a ton of documents.


Oh! My Celga confirmation e-mail arrived!


Made my Celga account. I don't have the time to bid right now so I'll try it a little later.


Working on documents and eating breakfast at the same time.


Took a bath.


Tried to sleep. Didn't happen.


NEVERMIND SLEEP- Something interesting going down in Egypt.


Drank milk, still can't sleep.


Lunchtime!


Found more small world doll photos.


OTL CRAP... the item I wanted to bid on Y!JA is already sold!!! NOOOOOOOOOOOOO!! I have to wait for them to go and list it again. CRY.


Totally lost track of the rest of the day, lemme see if I can remember it.


Um... I know we had an argument.


I crashed in the afternoon? I think....


Forget it- NEXT DAY!


First one awake!


Oh yeah- that's right. It's the fourth already... whoooaa....


I feel a little traumatized from reading all that Bakuman yesterday... maybe I should take five from it?


Reading it anyway..... GOD THE AMOUNT OF TIMES THESE BOYS SKIP OUT ON THEIR EDUCATION!!!!


Took a shower after breakfast.


I have a package going out tomorrow.


Just in case if you wanted to see all that skipping I was talking about.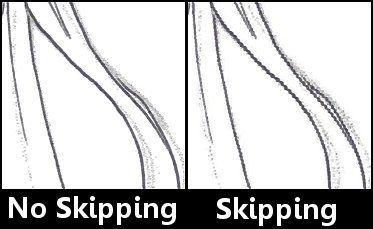 I only was able to do this by flipping the page around and around and around again while scanning.
Current Mood:

mellow


Notes from the last four days. With some skips here and there.


Picked up with Bakuman this morning while I was waiting for the computer to finish defragging. The fact that he's so worried about how his uncle just mass produced like that makes me giggle.... OTL taking this shit too personally.


Okay- seriously her Mom looks horrendously unrealistic for a MOM.


*cry* he's getting more optimistic.... NUUUUZZZZ, I like him being a pessimistic naysayer!!!!


I'm tired. I want to go back to sleep, but this thing isn't done defragging yet.


The sun's coming out.


BWAHAHAHAH! IT'S DONE! I'M OFF TO BED!


Crashed at 5am.


Woke up around 8am.


Ate Breakfast


Hit Walmart- completely for got the peanut butter.


Hit the Library.


I'm going to try to see if pulling the peg out of the scanner lid will help it slide back and forth. It seemed to work yesterday.


Nope. It didn't help.


ARRGG! WHY CAN'T I GET THIS ONE FRIGGEN SKETCH TO SCAN RIGHT!?!?!?!?!?!!?!?!?!?!?


I checked to see if I could find this printer for sale. Ebay was the only one with reasonable prices.


Looked into getting a new printer... WHAT? DO THEY NOT MAKE SMALL PRINTER/SCANNERS ANYMORE?!?!?! WHAT ARE THESE TIN CANS!!!!


Lost track of the day again.


There were fireworks last night. I think it might have been for the faire they are having at the park.


NEXT DAY!!!


Woke up after Monica.


Took an early morning bath.



Tried to go for a ride to the Bella Terra, but my bicycle was flat. Monica suggested me to ride Dad's, but when I tried- the SEAT WAS SOO HIGH I THOUGHT IT WAS GOING TO DIIIEEE!!!!


We decided to wait for Dad to come back before doing anything crazy to my bike.


In the meantime we cleaned the fan and brought it back into our room.


When Dad returned, he took a look at my bike and said I ran over a thorn... AGAIN?!?!?!?


Hit walmart and bought a new tire.


The tube was the wrong brand so we had to return it.


I crashed for the day.


Monica read what I wrote recently.


Lost track of the day again.


NEXT DAY!


Monica and I woke up at the same time.


Read Bakuman after breakfast. He fell asleep during the test- OMFG, I REMEMBER DOING THAT!!!!!


OMFG- she got embarrassed to be caught in public with her mother.... her mother... her freaking looks like her SISTER!!!!!!!!!!!!!!


CRAP! I HAVE TO HIT THE LIBRARY IN AN HOUR!!!!


We weren't sure if the bike was fixed so we walked to the library.


Got a lot done. I have a bunch of stuff to scan.


Turns out my bike was fixed after all. THE NEW TIRE IS SOOO SHINEY!!!!!


SCANNNN FEST! I AIN'T STOPPING TILL THIS SHIT STOPS SKIPPPING!!!!!!!


Dear Scanner, now you're just doing it on purpose.


FOR THE LOVE OF CRAP PLEASE STOP SKIPPPPING!!!!


Dad said to just get a new scanner... nuuuuuuuuuuuuuuuuuuuuz


SCAAAAAAAAAAAAAAAAAAAAAANNNEEEEEEEEEEEEEEEEEEEEEEEEEEER PLEASE!!!!


VIDEO OF THE SMALL WORLD ANIMATOR DOLLS!!!! THEY SEEM LIKE THEY'RE SINGING WITH VOICE BOXES?!?!?!? OMFG?!?!?!?!!?! I usually hate singing dolls with voice boxes, but THESE ARE THE SMALL WORLD DOLLS- THEY'VE BEEN SINGING FOR YEARS- IF THEY DON'T SING, IT'S A HUGE RIP OFF. I'm just shocked it's not skyrocketing the price. Now am like- what am I going to do with seven singing dolls?!?!?!?!?! squeeze them all at once and make them sing in unison............................................. *plots evil*


Went to be late.


Woke up after Monica.


Went looking for scanners only... because I don't want to have to get another scanner printer.


-__- I feel like I'm always and forever explaining things over and over and over and over to the people I live with. They just don't understand the first time.


Went back to reading Bakuman. Welcome back, romance plot. You've never looked so petty and high school before this chapter.


Danny Choo and Mirai on the news.... Monica and I shit bricks and Dad wanted to know why we were yelling at the screen.... *throws everything*


Current Mood:

aggravated